SBP Podcast Mobile Filmmaking
Fade In To Film
Fade In To Film Podcast Panel Ongoing Series
Host of the SBP Podcast Mobile Filmmaking, Susy Botello is the host and moderator for an ongoing biweekly panel titled Fade In To Film. Slogan: Bringing Topics from Your Mind to Your Ears.

Podcast host and panel moderator Susy Botello leads each panel discussion with four industry experts.
Panelists: Ryan McDonald, Levi Austin Morris and Joey Min.
FITF brings Panel Discussions covering topics of interest affecting the filmmaking and mobile filmmaking community jointly, with a foundation in storytelling through film. The program discusses current events and news of interest to both communities, with an effort to solidify the connection between them.
Each panel is presented to our listeners as a bi-weekly episode within the regular podcast programming. Fade In To Film inaugurated July 18, 2023 with the 150th episode of the SBP Podcast Mobile Filmmaking.
Find out more about each panelist and the series on www.fadeintofilm.com
Sign up to the SBP Podcast newsletter for updates. Subscribe in your app!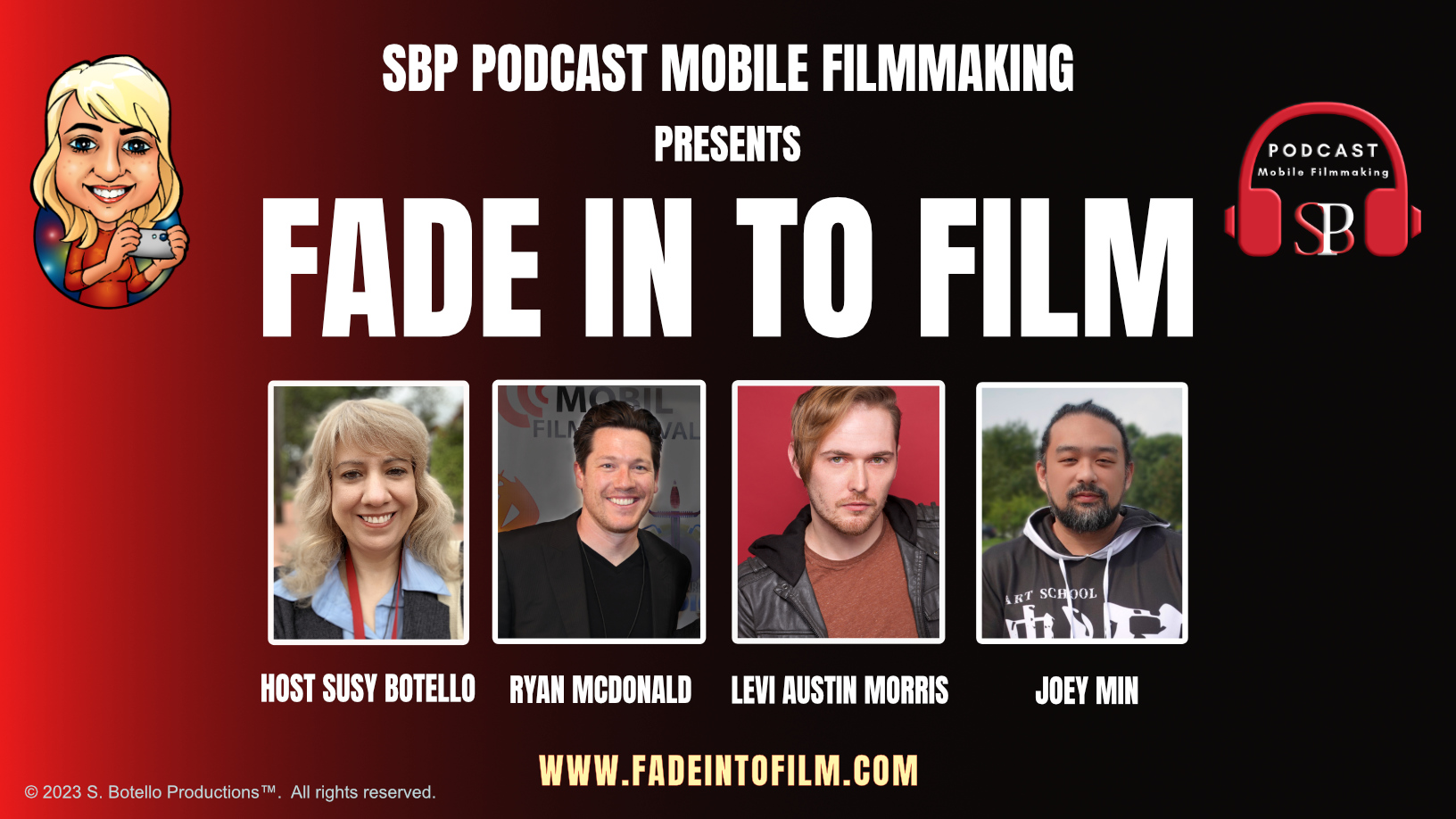 The podcast is free to the general public and has no ads in its free version. It hopes to continue to provide free access through listener support on Patreon and BuyMeACoffee.
If you are interested in advertising on our podcast, contact us with details. Serious inquiries only.
Listen to the Fade In To Film Introductory Episode 150: